"First and foremost, we meet as human beings who have much in common: a heart, a face, a voice; the presence of a soul, fears, hopes, the ability to trust, the capacity for compassion and understanding, the kinship of being human." ~Rabbi Heschel
WHO WE ARE
We are a community of different races, nationalities, cultures, religions, identities, abilities and orientations committed to loosening the grip of hate, intolerance and divisiveness; embracing our common humanity, and moving ourselves towards a greater understanding and acceptance of our differences by fostering genuine and meaningful connections across diverse groups of people.
We see beauty in the rich mosaic that diversity brings and know that we are stronger together. We Stand Undivided means despite a narrative of divisiveness, we remain determined not to be divided. We want to lift up humanity by coming together to create positive change.
---
WHAT WE STAND FOR
That every human being, regardless of what they look like, where they come from, how they worship, how they identify, their ability, or who they love; deserves to be treated with human dignity and equity in all aspects of their lives. We are the people, and we come from all walks of life. We understand that there are forces who benefit by driving us apart; having us turn away from each other in fear, hate or indifference.
But we stand together and we resolve today that those bent on hate and divisiveness will not drive us apart, but will bring us closer together! We resolve to love each other even more, to support each other even more, to listen to each other even more, to grow in our knowledge of each other even more, to stand up for each other — even more.
By standing 'Undivided' we commit to recognizing and respecting our differences, while embracing that which connects us all — our common humanity. We commit to doing our part to making positive contributions in whatever ways we feel called, to serve the cause of humanity. And by standing 'Undivided,' we make our communities…and our world, more loving, peaceful and just places to live.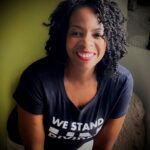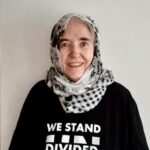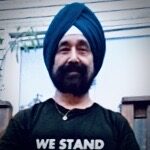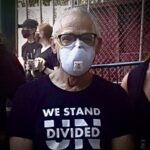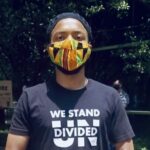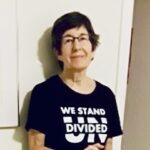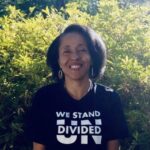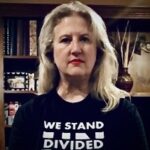 ---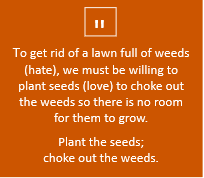 OUR STORY
Hearing one too many stories inciting hate, divisiveness and intolerance was the catalyst for creating We Stand Undivided. The light went off as I was standing in front of the television seeing how this harmful rhetoric was pitting one group against another — this is intentional! To have us view each other as less than human. To highlight differences to keep us at each other's throats. To tap into the worst in us; our fears. I made a decision in that moment that I was not going to allow that to happen to me; that I was not going to allow anyone to define how I would 'see' someone else or how I would treat them; that I was going to do what I could to bring people together and to inspire them to see and treat each other in ways that speak to our common humanity.
I recruited a group of people to be a part of a video to share this message. Our small, diverse group so enjoyed coming together and connecting, that we continued to meet. We decided we needed to share our message with the larger community so more people could get involved, learn about and appreciate each others' similarities and differences, and be encouraged to do their little bit of good. The idea is that we can ALL do something; contribute in some way — one thought, one gesture, one action, one person at a time.
---
OUR APPROACH
Our approach for being 'Undivided' is to create change through coming together to connect and learn about each other, to grow in compassion and understanding, to volunteer and assist in our communities, and support local organizations doing good. People are hungry for connection and finding ways to contribute to the betterment of society. We provide those opportunities through:
Connection (bringing people of different backgrounds together)
Education (learning about each other — our histories and cultures, our lived experiences, and those systemic barriers to living in an equitable, peaceful and just society)
Compassion (focusing on serving charitable/valuable community organizations and individuals in need)
Community Involvement (community outreach/volunteerism)
Modeling Behavior (being, ourselves, active participants for and encouraging positive change)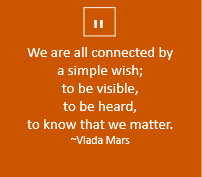 ---
Upcoming Events…
---
---
I COMMIT TO "STAND"
I agree! We can come together, we can take a stand, we can make a difference. I commit to being part of the 'We Stand Undivided' community and to work despite our differences, towards bringing people together, to take an individual stand for a cause that I believe in, and to do what I can to make a difference.